Post Date:
October 17, 2023
---
Daniel Felipe
Data Breach Summary
In the ever-evolving landscape of digital commerce, the security of payment processing solutions stands as a linchpin in the financial ecosystem. In a recent discovery, InsecureWeb detected a breach on NMI.com, an entity specializing in payment processing solutions. This breach, a disturbing revelation, was orchestrated by the enigmatic hacker known as Ninja Defender. Detected on the 1st of September, 2023, the breach entailed the pilfering of 904 bytes of data, primarily compromising user email addresses.
Where and How?
This breach unfolded within the clandestine realm of chat applications, with the breach point located specifically within Telegram.org. Ninja Defender, a proficient practitioner of digital subversion, infiltrated NMI's security perimeter, gaining unauthorized access to this modest yet invaluable data trove. The data pilfered in this breach, though seemingly diminutive in scale, possesses formidable implications, particularly considering the strategic significance of email addresses as conduits to a user's digital kingdom.
The ramifications extend beyond the breach itself, as purloined email addresses can serve as potent instruments in far-reaching cyberattacks, encompassing identity theft, phishing escapades, and even system infiltration. This breach serves as an unequivocal reminder of the gravity of even minor security infringements in the contemporary digital security tapestry.
NMI.com, a venerable institution in the domain of payment processing solutions, now faces a pivotal juncture. The organization must diligently rebuild user trust, fortify its security infrastructure, and uphold the sanctity of digital financial transactions.
A Screenshot of the data can be found below: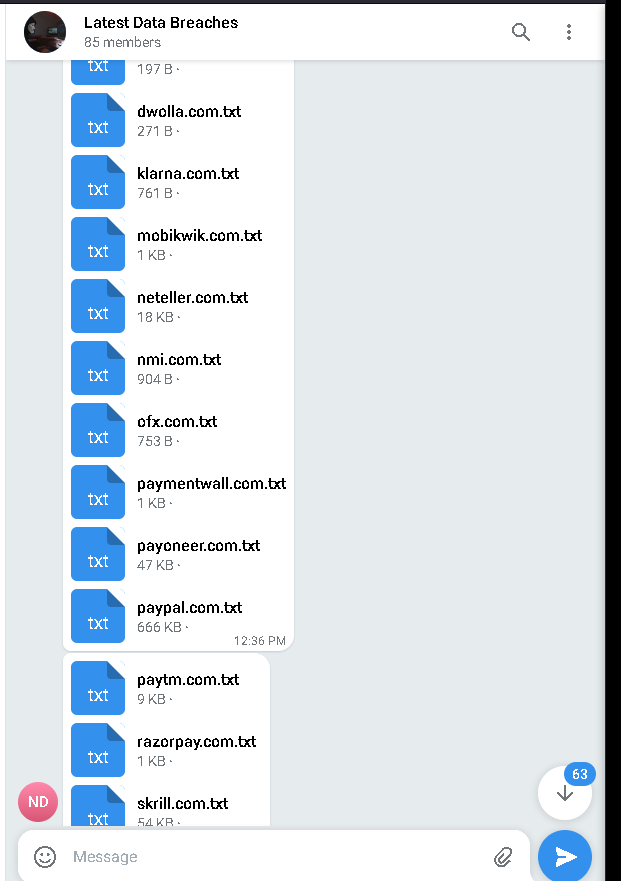 Company Data Breach History
NMI.com, prior to this incident, boasted a remarkable history unmarred by prior security breaches. The absence of prior breaches is a testament to NMI's unwavering dedication to preserving the financial well-being of its users and upholding their trust.
Recommendations for Personal Data Protection
How Users Can Protect Their Information
To protect their personal information and accounts from being compromised, users should take the following steps:
– Change their passwords frequently, with a combination of letters, numbers, and symbols.
– Enable two-factor authentication whenever possible.
– Use unique passwords for each account, to prevent hackers from accessing multiple accounts with the same password.
– Be cautious of suspicious emails or messages, as they may contain phishing links that can compromise their accounts.
– Regularly monitor their accounts for any suspicious activity.
What is InsecureWeb?
InsecureWeb is a Dark Web monitoring service that keeps track of recent data breaches and tracks their impact by monitoring the darkest places of the internet.
Our commitment lies in providing top-notch cybersecurity services to our clients. Through continuous monitoring of the dark web and advanced threat detection methodologies, we strive to identify potential breaches promptly, enabling swift response and mitigation efforts. With our state-of-the-art tools and expertise, we prioritize the confidentiality, integrity, and availability of our clients' data.