Post Date:
January 11, 2023
---
enterprise@atlasinside.com
It has come to our attention that JoyGames, a popular gaming website, has suffered a data breach. The breach occurred in September 2022, and resulted in the exposure of 4.8 million user records, including usernames, email addresses, IP addresses, and passwords stored as salted MD5 hashes.
The data was posted on a dark web forum named breached.vc and a Screenshot of the data can be found below: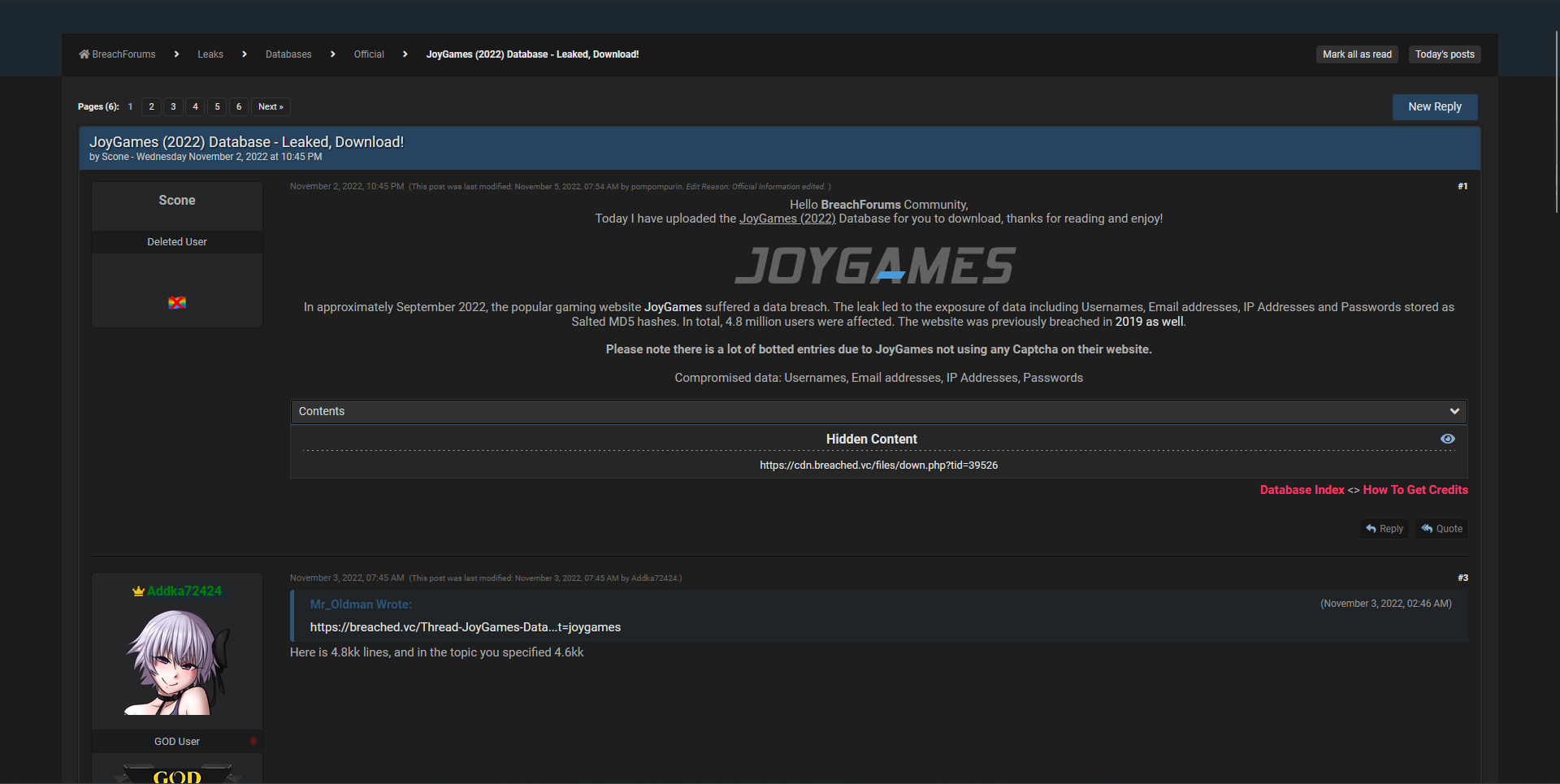 JoyGames regrets to inform its users that their personal information has been compromised and urges them to take appropriate measures to protect their online identities and accounts. This includes changing their passwords and being vigilant of any suspicious activity or attempts to gain unauthorized access to their accounts.
It is worth mentioning that the website was previously breached in 2019 as well which makes the measures to secure the platform's data more important.
JoyGames is working with cybersecurity experts to further investigate the incident and is taking steps to strengthen its security measures in order to prevent similar breaches from occurring in the future.
We apologize for any inconvenience this may have caused and will continue to provide updates as more information becomes available.
For further information, please contact: support@joygames.me