Post Date:
September 27, 2023
---
Daniel Felipe
Data Breach Summary
In a concerning revelation, InsecureWeb has uncovered a security breach impacting ionos.com, a prominent provider of web hosting and domain registration services. The breach, attributed to the skilled hacker known as Ninja Defender, was detected on September 18th, 2023. During this breach, unauthorized access resulted in the compromise of approximately 6.11KB of data, primarily consisting of compromised email addresses. Immediate action is paramount to address the breach, enhance security measures, and safeguard user data.
Where and How?
The breach specifically targeted ionos.com, a trusted platform facilitating web hosting and domain registration services for numerous users. The compromised data primarily includes email addresses. Strengthening security protocols, mitigating potential risks associated with the exposed email addresses, and actively preventing unauthorized use of the compromised data are crucial for the platform. The breach was discovered within chat apps, particularly on the widely-used chat platform, telegram.org. In-depth investigation and the implementation of robust security measures are essential to fully assess the extent of the breach, identify potential impacts, and effectively protect user information.
A Screenshot of the data can be found below: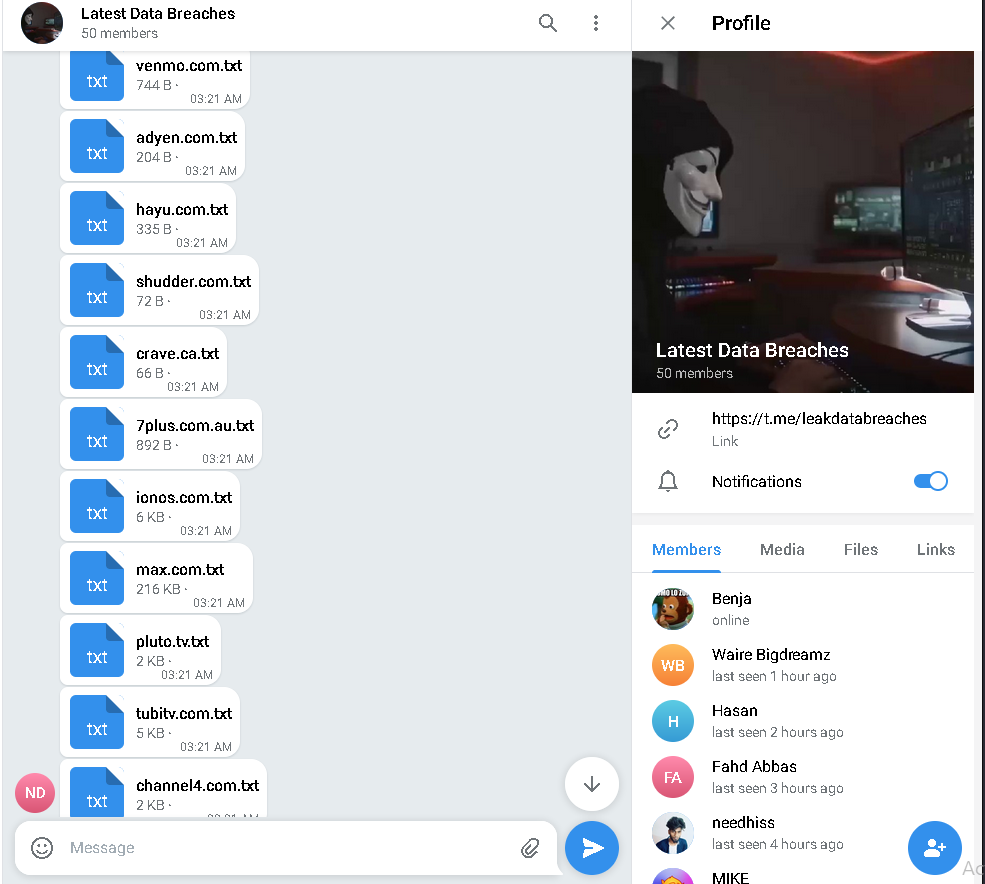 Company Data Breach History
To our knowledge, there is no known history of security breaches impacting ionos.com prior to this incident. However, this breach underscores the ongoing need for stringent security practices and proactive monitoring measures to protect user information and thwart future breaches.
Recommendations for Personal Data Protection
How Users Can Protect Their Information
To protect their personal information and accounts from being compromised, users should take the following steps:
– Change their passwords frequently, with a combination of letters, numbers, and symbols.
– Enable two-factor authentication whenever possible.
– Use unique passwords for each account, to prevent hackers from accessing multiple accounts with the same password.
– Be cautious of suspicious emails or messages, as they may contain phishing links that can compromise their accounts.
– Regularly monitor their accounts for any suspicious activity.
What is InsecureWeb?
InsecureWeb is a Dark Web monitoring service that keeps track of recent data breaches and tracks their impact by monitoring the darkest places of the internet. InsecureWeb notifies users and enterprises when their data has been found online and helps them mitigate the impact.