---
Daniel Felipe
Data Breach Summary
InsecureWeb, a security company that specializes in scanning the dark web for security breaches, has detected a significant data breach. The breach involved 7k7k.com, a popular Chinese website that offers a wide selection of free online games, including arcade games, adventure games, and strategy games. The breach occurred on April 16, 2023, and was posted by the hacker group #@leakdatabreaches on their Telegram channel.
Where and How?
According to InsecureWeb's investigation, a total of 358 MB of data was stolen in the breach. The specific details of the compromised information are not yet known, as the data dump is still being analyzed. However, the breach is believed to have compromised sensitive information of the company's clients, including their personal details and login credentials.
7k7k.com has not yet released an official statement regarding the breach. However, InsecureWeb has notified the company and is working with them to secure their servers and prevent further breaches.
A Screenshot of the data can be found below: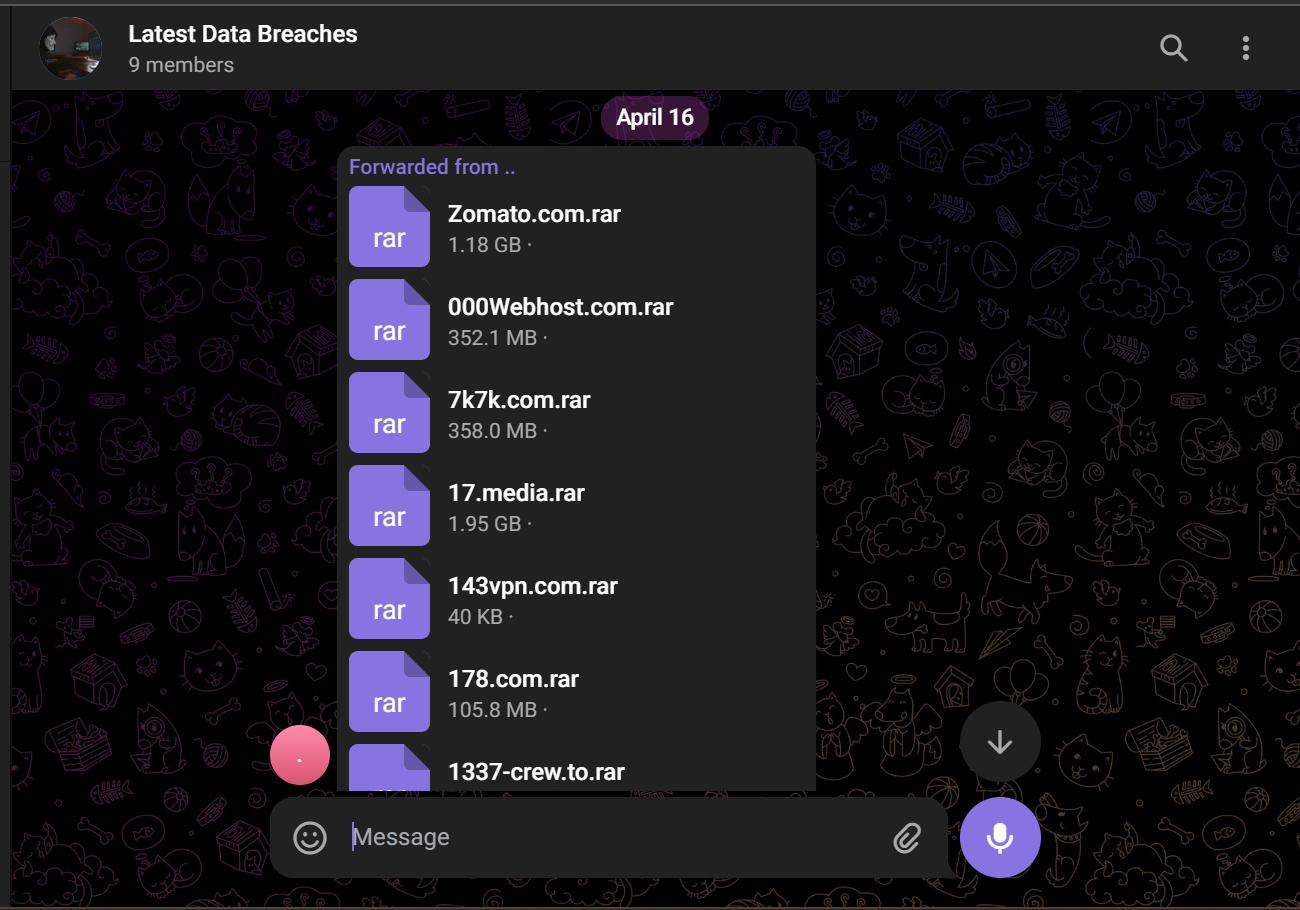 Company Data Breach History
This is not the first time that 7k7k.com has suffered a data breach. In 2014, the company suffered a similar attack that compromised the personal information of over 9 million users. The breach was attributed to a vulnerability in the company's website that allowed hackers to gain access to the servers. This site is working with cybersecurity experts to further investigate the incident and is taking steps to strengthen its security measures in order to prevent similar breaches from occurring in the future.
In light of this breach, it is important for 7k7k.com's clients to take immediate action to protect their personal information. They should monitor their accounts for any suspicious activity and change their passwords if necessary. It is also recommended that they enable two-factor authentication on their accounts to provide an additional layer of security.
Data breaches are becoming increasingly common in today's digital age, and it is important for companies to take proactive measures to protect their clients' personal information. InsecureWeb is dedicated to helping companies secure their servers and prevent data breaches from occurring. Companies like 7k7k.com must remain vigilant and ensure their security measures are up to date to prevent future breaches.
Recommendations for Personal Data Protection
How Users Can Protect Their Information
To protect their personal information and accounts from being compromised, users should take the following steps:
– Change their passwords frequently, with a combination of letters, numbers, and symbols.
– Enable two-factor authentication whenever possible.
– Use unique passwords for each account, to prevent hackers from accessing multiple accounts with the same password.
– Be cautious of suspicious emails or messages, as they may contain phishing links that can compromise their accounts.
– Regularly monitor their accounts for any suspicious activity.
What is InsecureWeb?
InsecureWeb is a Dark Web monitoring service that keeps track of recent data breaches and tracks their impact by monitoring the darkest places of the internet. InsecureWeb notifies users and enterprises when their data has been found online and helps them mitigate the impact.