Post Date:
October 3, 2023
---
Daniel Felipe
Data Breach Summary
In a stark reminder of the relentless cybersecurity challenges faced by even the most fortified entities, Comodo, a stalwart in the field of cybersecurity solutions, recently found itself grappling with a security breach. The breach, attributed to an entity known as "Ninja Defender," came to the forefront on September 1, 2023, though it is crucial to note that the breach detection date does not necessarily correlate with the date of the actual incident. This incident resulted in the compromise of a relatively minuscule 483 bytes of data, primarily consisting of email addresses. Telegram, a popular chat application, was the arena where this breach was brought to light.
Where and How?
Comodo has carved a niche for itself in the cybersecurity domain by offering a comprehensive range of online security products and services. Its arsenal includes antivirus software, firewalls, email protection, web security, and data encryption, among others. This breach, though modest in scale, underscores the persistent and evolving nature of cyber threats.
The compromise of email addresses, although seemingly inconsequential on its own, serves as a gateway for cyber adversaries to orchestrate more sophisticated attacks, such as phishing campaigns or identity theft. It is of paramount importance for Comodo users and stakeholders to remain vigilant and proactively shore up their digital defenses to thwart potential risks.
A Screenshot of the data can be found below: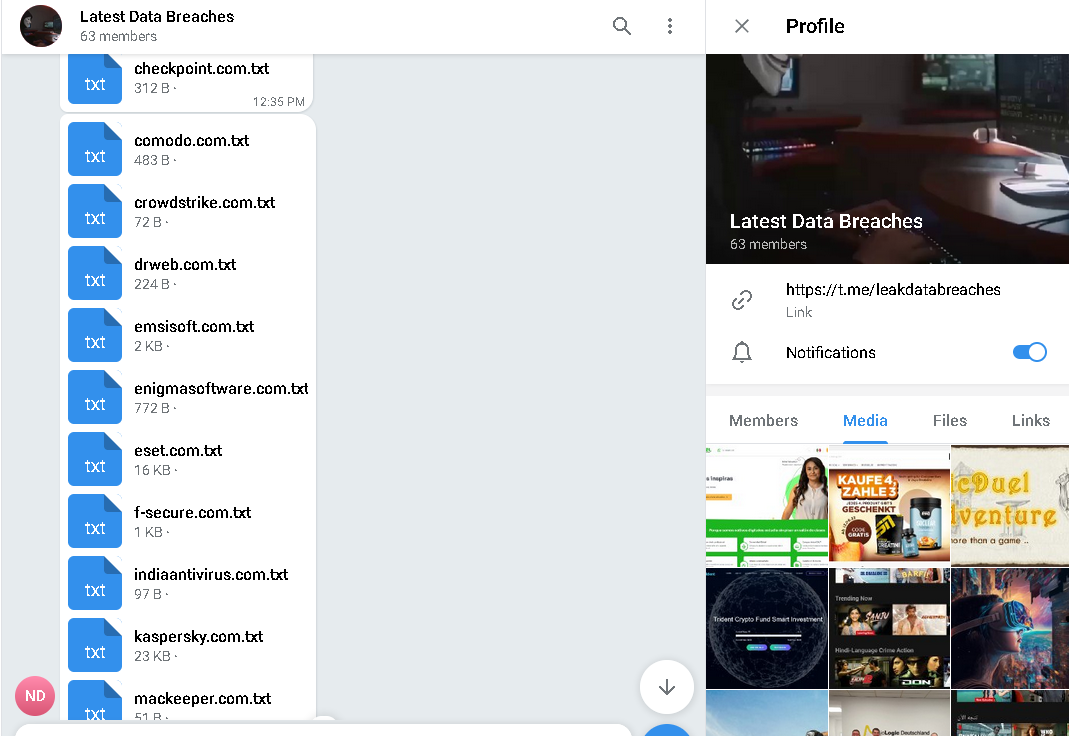 Company Data Breach History
Before this security incident, Comodo had maintained an untarnished record devoid of prior security breaches. This fact underscores the organization's unwavering commitment to the field of cybersecurity and its dedication to fortifying the digital landscape against adversarial forces.
Recommendations for Personal Data Protection
How Users Can Protect Their Information
To protect their personal information and accounts from being compromised, users should take the following steps:
– Change their passwords frequently, with a combination of letters, numbers, and symbols.
– Enable two-factor authentication whenever possible.
– Use unique passwords for each account, to prevent hackers from accessing multiple accounts with the same password.
– Be cautious of suspicious emails or messages, as they may contain phishing links that can compromise their accounts.
– Regularly monitor their accounts for any suspicious activity.
What is InsecureWeb?
InsecureWeb is a Dark Web monitoring service that keeps track of recent data breaches and tracks their impact by monitoring the darkest places of the internet.
Our commitment lies in providing top-notch cybersecurity services to our clients. Through continuous monitoring of the dark web and advanced threat detection methodologies, we strive to identify potential breaches promptly, enabling swift response and mitigation efforts. With our state-of-the-art tools and expertise, we prioritize the confidentiality, integrity, and availability of our clients' data.